This group design innovation and brand repositioning project started by researching issues potentially facing the world in the next 15 years. Our group was drawn to the rising large-scale housing crisis affecting people in the UK in particular. We found people, generally, lack the confidence and skills to make the change to off-grid living. Sub issues within off-grid living were identified. We then each designed one of 5 projects to fit the brand repositioning and projected market landscape.
The rise of off-grid living
There is a global housing crisis, people are looking for alternative methods of living
WWF is at the forefront of protecting species
How can WWF better enable people to transition into and sustain an off-grid way of living as a solution to the growing housing crisis?
Managing a limited energy supply
Enabling the free-flow of electricity within an off-grid community, using micro-grid technology and wireless energy transfer, where sharing currently isn't possible.
A series of products inspired by the communities they help
Design a product as part of a series of five.
Bold black and white contrasting colours symbolises the work of WWF. Wood sourced from off-grid communities ties the product to its home.
The housing crisis impacts young adults the most with 40% currently not able to afford homes in the UK. 
The group started to research alternative solutions that people may look to such as off-grid housing. There are organisations that seek to build affordable, self-sufficient communities with net zero carbon emissions, although people, generally, lack the confidence and skills to make the change to off-grid living.

The group visited a sustainable village in Bicester which was developed by BioRegional. We spoke to representatives from BioRegional and gained great insight into the planning involved in an off-grid community.
"When you come home, you need energy for heat and cooking. You need a system that has the opportunity to take energy from the car to power the home, knowing it will be charged for your next journey tomorrow"
"If you're a large family in a house with limited power and you're burning through your power supply, in an ideal scenario you can borrow some power from a neighbour with power to spare to make sure you don't run out".
Russell Tame,  MD of BioRegional 2019. 
5 key issues facing people transitioning to Off - Grid were identified.
A key issue faced by people living off-grid is managing a limited energy supply. Presently most off-grid houses are powered by solar cells which brings summer capacity and winter generation issues. Residents are required to balance usage and generation which requires constant monitoring. Future off-grid communities are set to make use of micro-grid technology which has the potential to help residents manage resource to avoid energy shortages.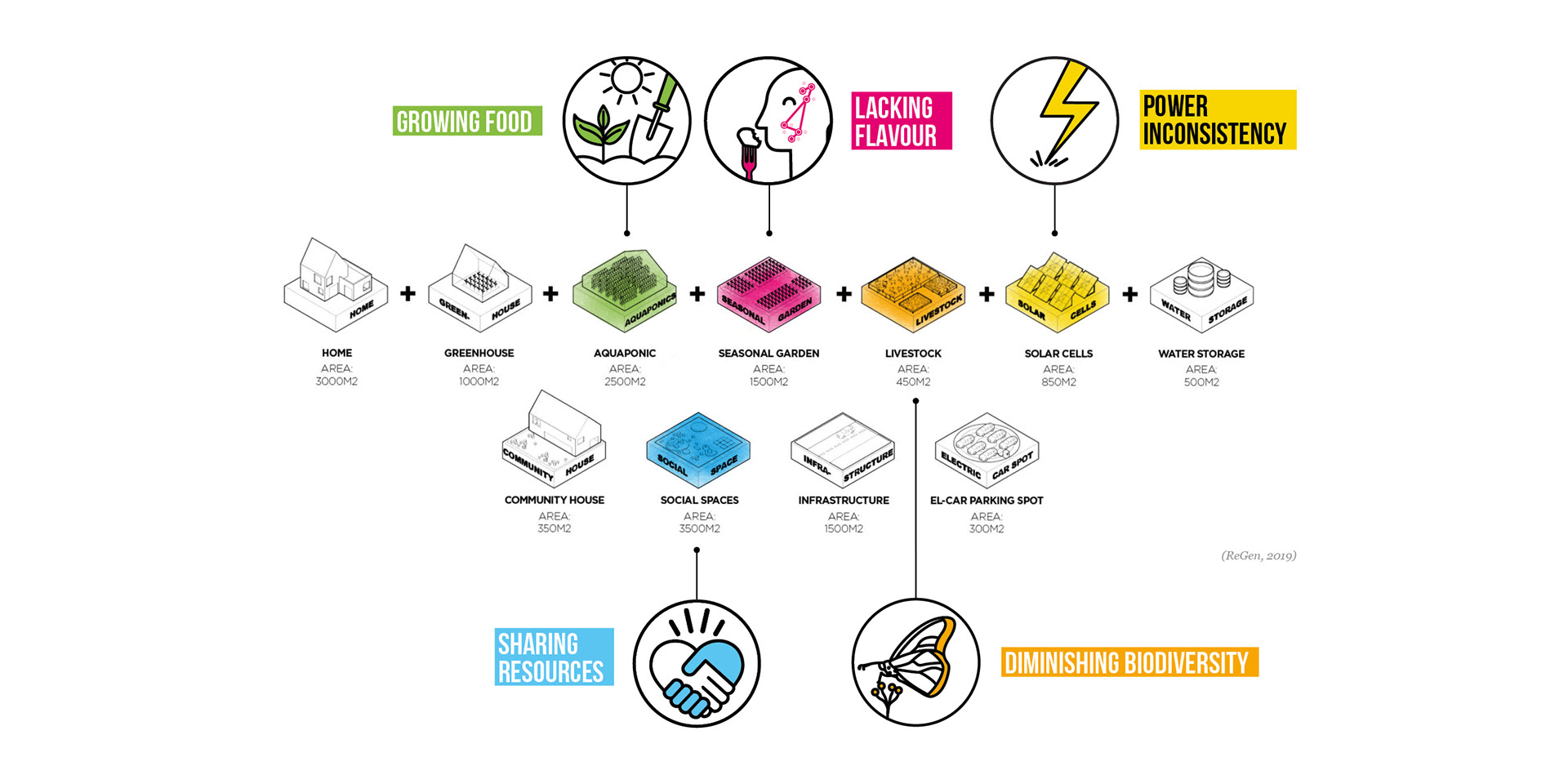 WWF is the world's leading independent conservation organisation with a mission to create a world where people and wildlife can thrive together.
To achieve this mission, they are working hard to find ways to help transform the future for the world's wildlife, rivers, forests and seas; pushing for a reduction in carbon emissions that will avoid catastrophic climate change; and pressing for measures to help people live sustainably, within the means of our one planet.
WWF has been at the forefront of protecting wildlife and recognising their positive impacts over time. However, there comes a great benefit to focus efforts on human centred issues. To ensure WWF maintain their impact in the future, there is an opportunity to move into a new market of alternative living methods as a solution to the housing crisis. The value of insights will be vital in supporting off-grid homeowners in the future. WWF's strong presence and values will be optimised to create awareness of these and also of key transitioning factors into alternative living. Supporting these alternative living methods is a perfect opportunity for a brand stretch. We propose a range of products to support people with their change to more sustainable living. This will achieve WWF's mission of "People living in harmony with nature"
How can we reposition WWF as a brand that better enables people to transition into and sustain an off-grid way of living as a solution to the growing housing crisis in 2035?
How can WWF enable the smart distribution of energy within a person's home, based on their routine and lifestyle, to avoid energy shortages?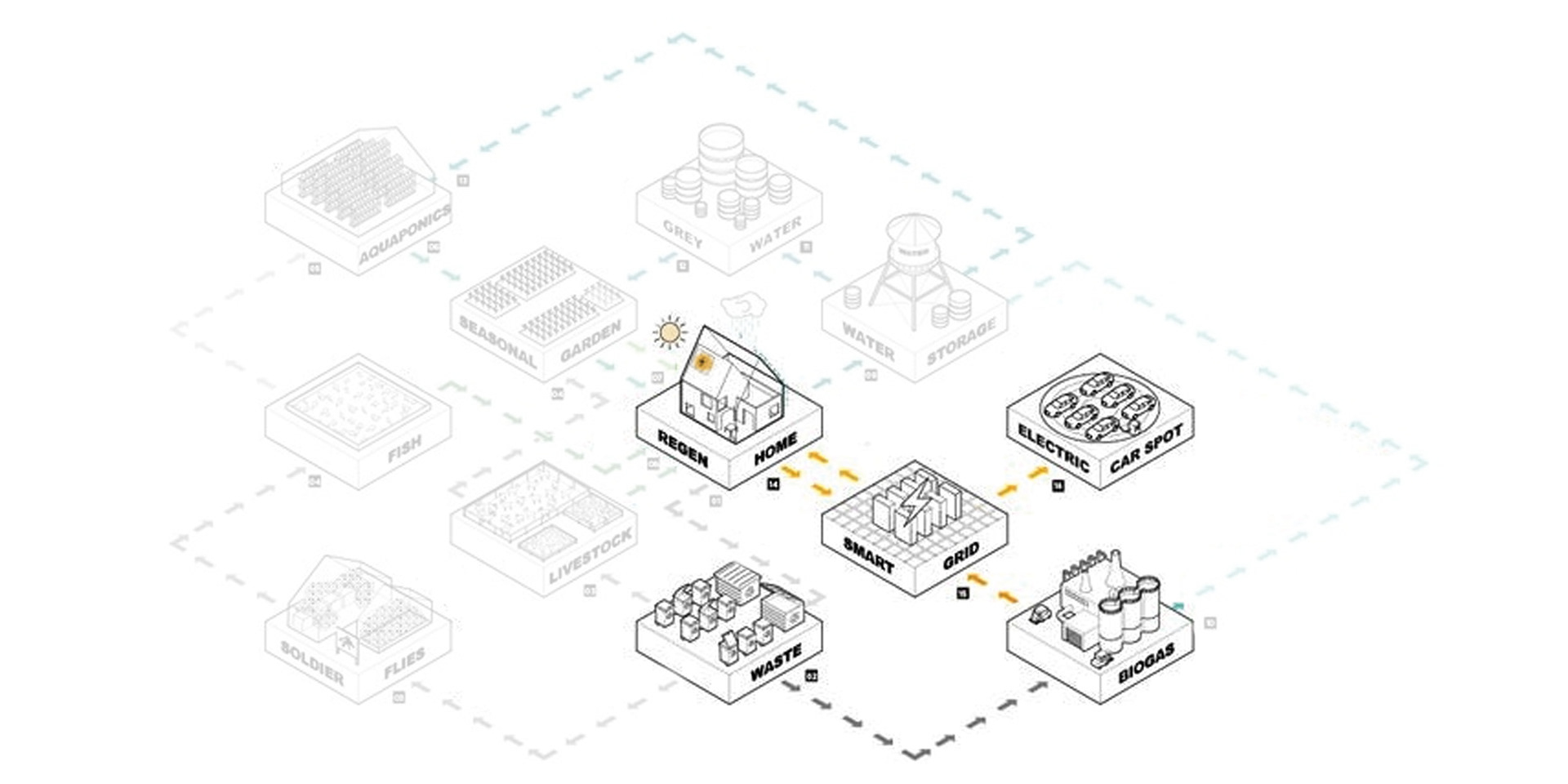 Solar Generation Issues:
Relying on solar generation alone brings a Summer power storage problem and a Winter power generation problem. This requires users to constantly monitor and balance electricity usage and generation.
Off-grid needs:
Optimising a house's performance is critical when relying on one energy source. Future Off-Grid communities will make use of micro-grid technology, meaning houses will be connected together via local grid. There is a need to move energy resources around this micro-grid in order to avoid energy shortages.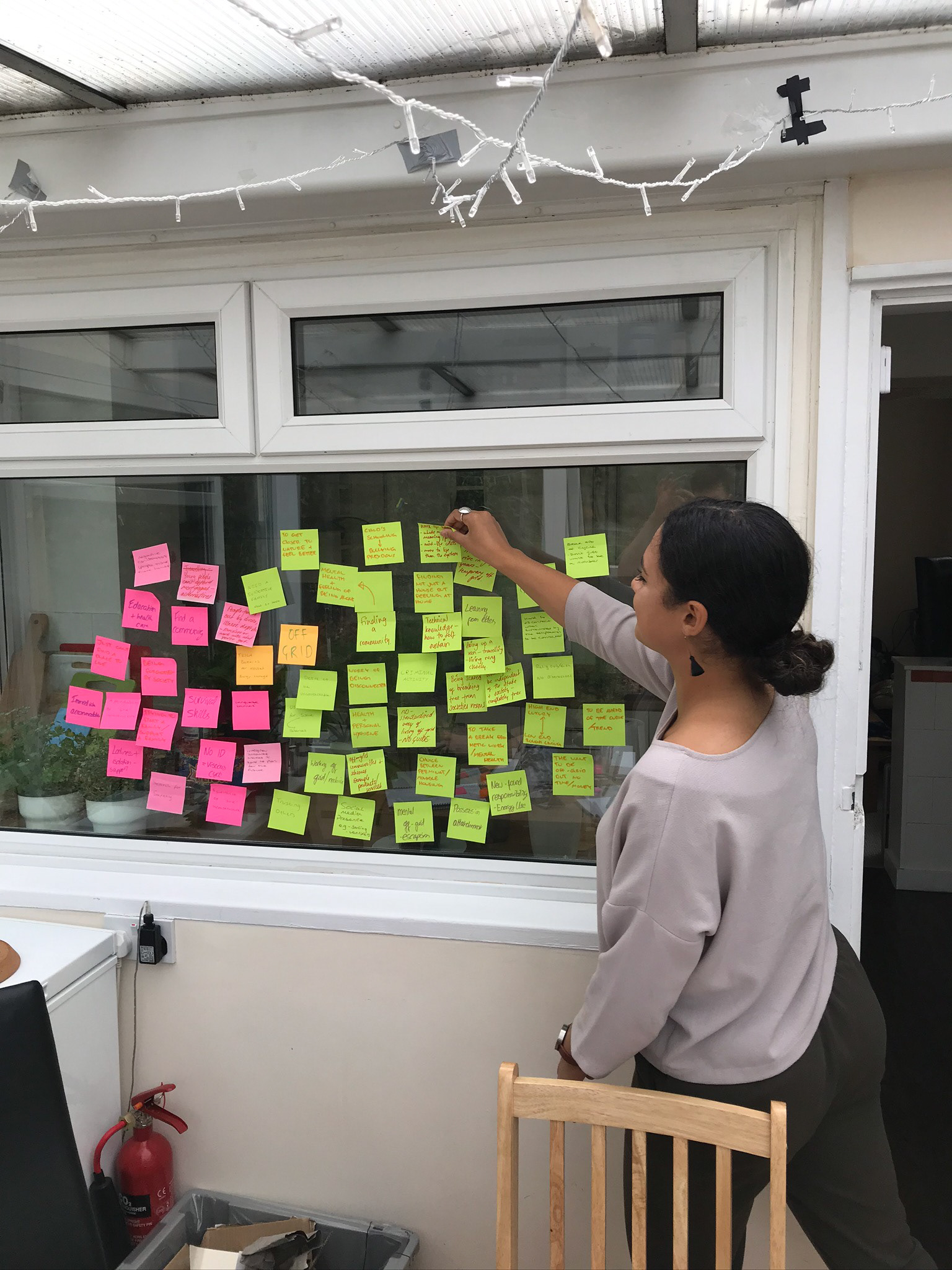 Early idea generation sessions led to the idea of a device that would allow users to manage and optimise their house's energy usage and give them the option to 'borrow' energy, from neighbours or external power sources such as an electric vehicle, in times of high demand. An initial idea is to package the highlighted user experience within an interactive projecting unit that could project onto any surface in the household.

User Interface Development
Design Language & Colour, Material, Finish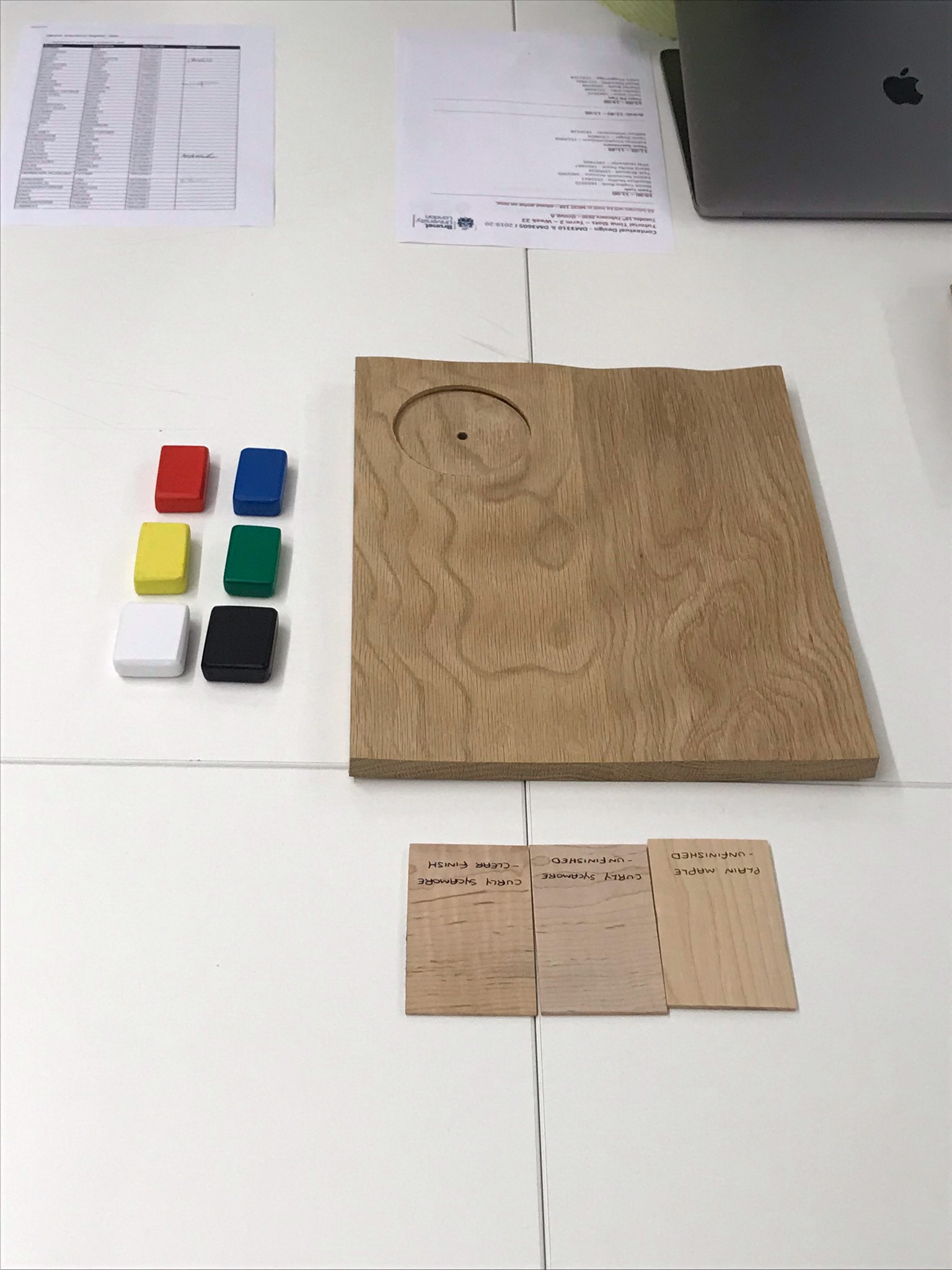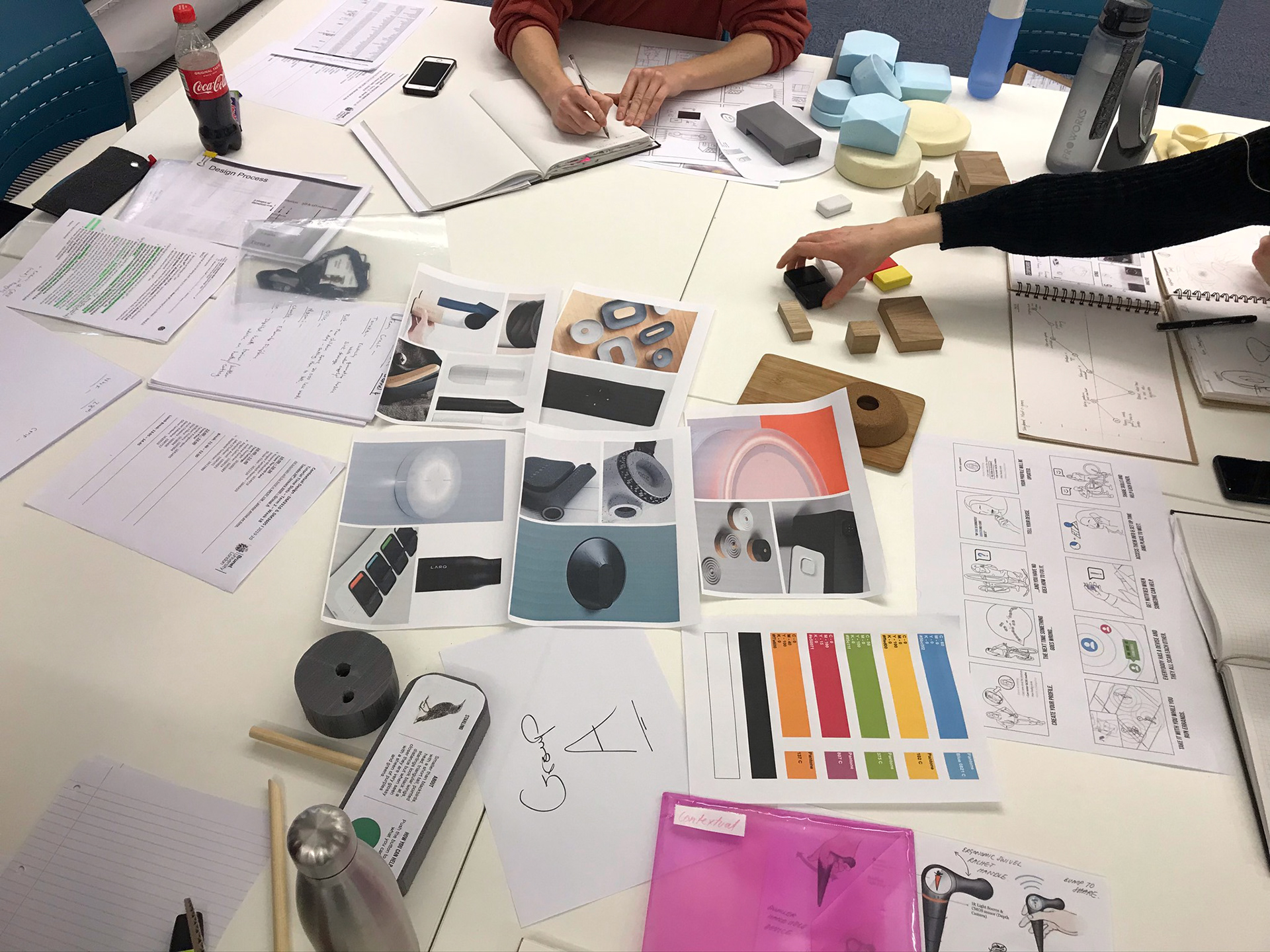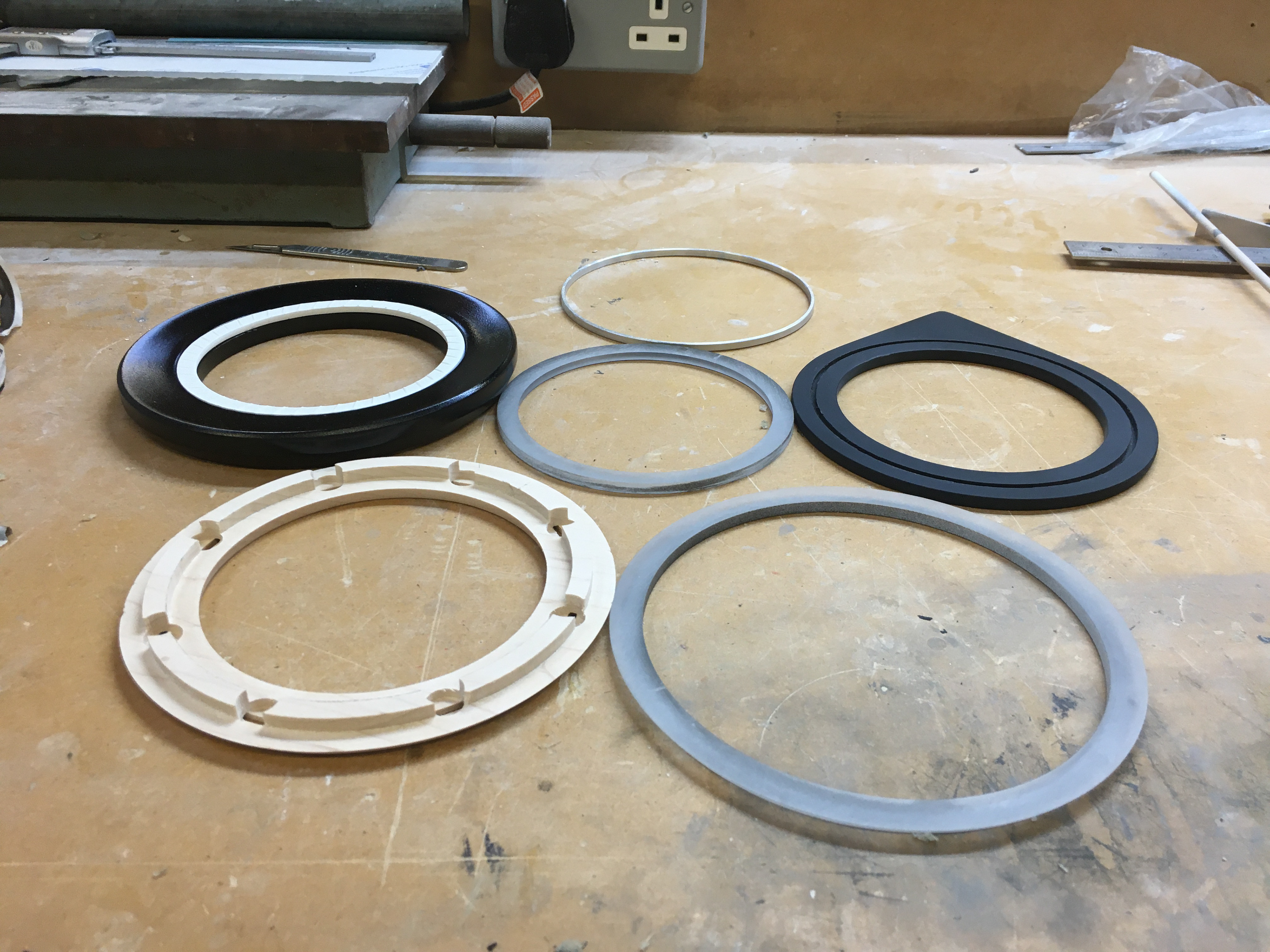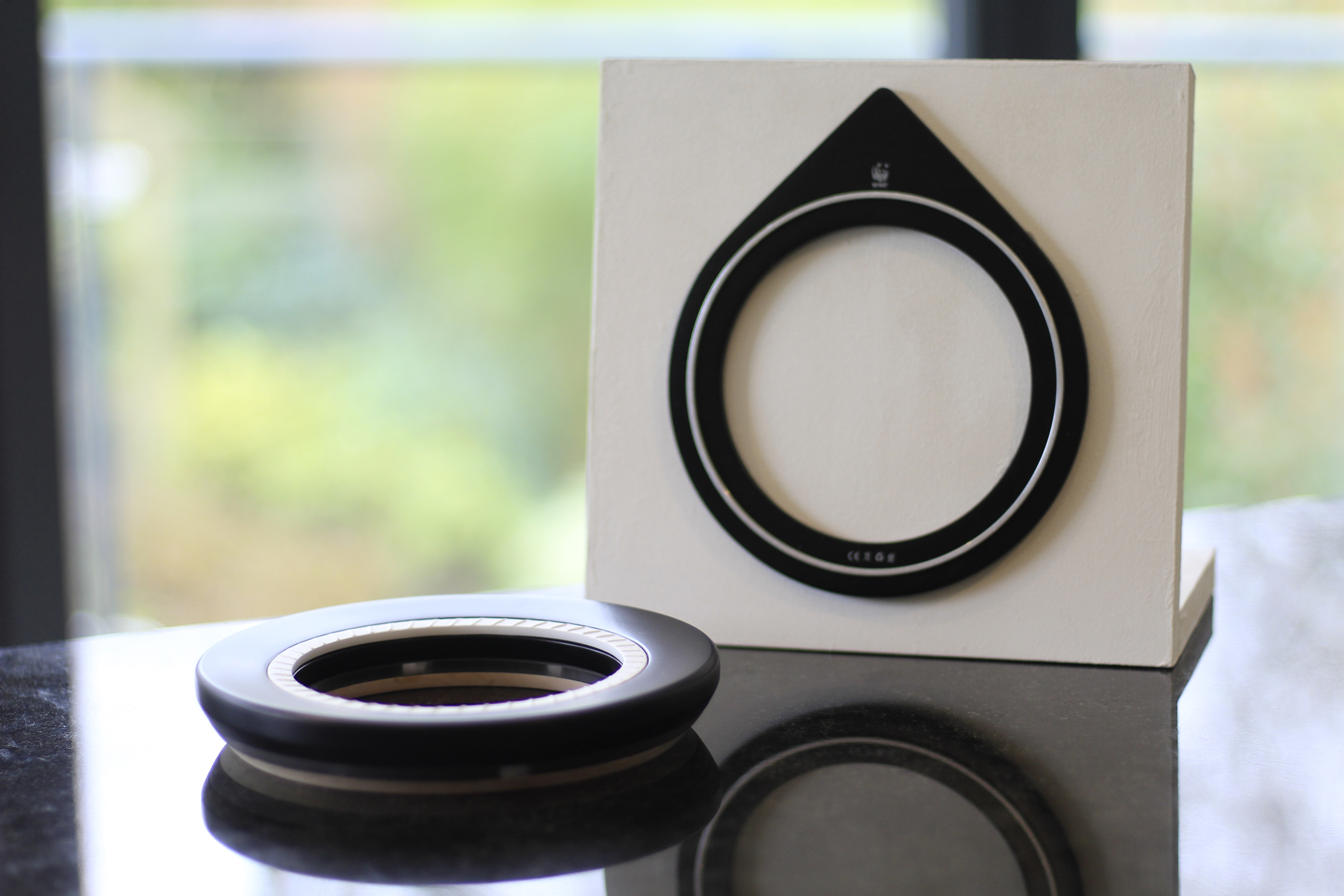 SHIFT gives residents detailed live information of the electricity storage levels and usage around the house. If levels are low, they can request electricity from neighbours. SHIFT also facilitates electricity transfer from an EV to a house in order to return electricity to neighbours. The EV can then be recharged at night with the same community biomass generated electricity that is used to power community spaces during daytime.
SHIFT consists of a touch sensitive 360° projected display and rotating display mode ring. SHIFT's default position is on the wall mount but it can be removed and projected onto any surface for enhanced interaction. 
SHIFT is designed to be incorporated into new off-grid micro-grid communities. It can be retrofitted into existing off-grid independent house communities where it is not possible to transfer energy between homes. 
Instead, Long-Range Energy Transfer will be used. This is an emerging technology, currently for space applications. The system consists of a transmitting antenna and a reception antenna (rectenna) which would be situated on each house to allow power transfer. 
WWF Group Individual Projects
This Design Innovation project was conducted as part of the Contextual Design Module at Brunel University during the 2019-2020 academic year. The project contained group research and branding elements with an individual product. The group was chosen as the best from the year group by academic staff. This project features on the
New Designers
website.
Want to find out more?
Get in Contact