Middelland is a hugely diverse community in Rotterdam, The Netherlands. As a way of adding true value to the community, the city of Rotterdam established a community 'council' to connect with the community and decide how funding is spent on the infrastructure and community spaces within local area. This community 'council' has set up a range of buildings to host local community activities and events. While this has been successful, they struggle to break down the cultural barriers between the diverse number of nationalities within the area who are unlikely to speak Dutch. Students were tasked to develop an ecosystem of devices to break through cultural barriers and gain input from the whole community on projects around the local area.
Middelland Matters consists of interactive screens around the neighbourhood, a downloadable app and a project website. The ecosystem aims to account for different levels of interaction by the community's members. From the most enthusiastic people who are encouraged to lead projects to those with only a little interest, all are encouraged to have their say.
The Main Team is formed of representatives from the city and neighbourhood authorities who govern the overall process of every project. Each new project has a new Project Team of residents who show an interest and are keen to be involved.
Interactive screen use​​​​​​​
Residents are drawn into the Middelland Matters ecosystem by word of mouth and the interactive screens within the neighbourhoods. Here a resident suggests a potential improvement project. ​​​​​​​
App use​​​​​​​
After some further thought, the resident downloads the app and makes another suggestion.
Project team interaction
​​​​​​​Their project proposal is selected to become a live project and they are invited to join the project team.
App Suggestion Interaction​​​​​​​
On the app, another resident sees the live project and makes a suggestion for the project.
Website interaction
The resident starts working on the online project website, pulling relevant information from the community database.
Idea Development
Individual ideas for the project, from the project team and community suggestions, are researched and developed by the project team both online and in meetings and then pushed for community polling on the interactive screens and the app.
Community Voting
Residents can then vote on ideas on the interactive screens and the app.
The project was conducted using 2 stages of a Minimal Viable Product process, highlights of which are shown in the following images.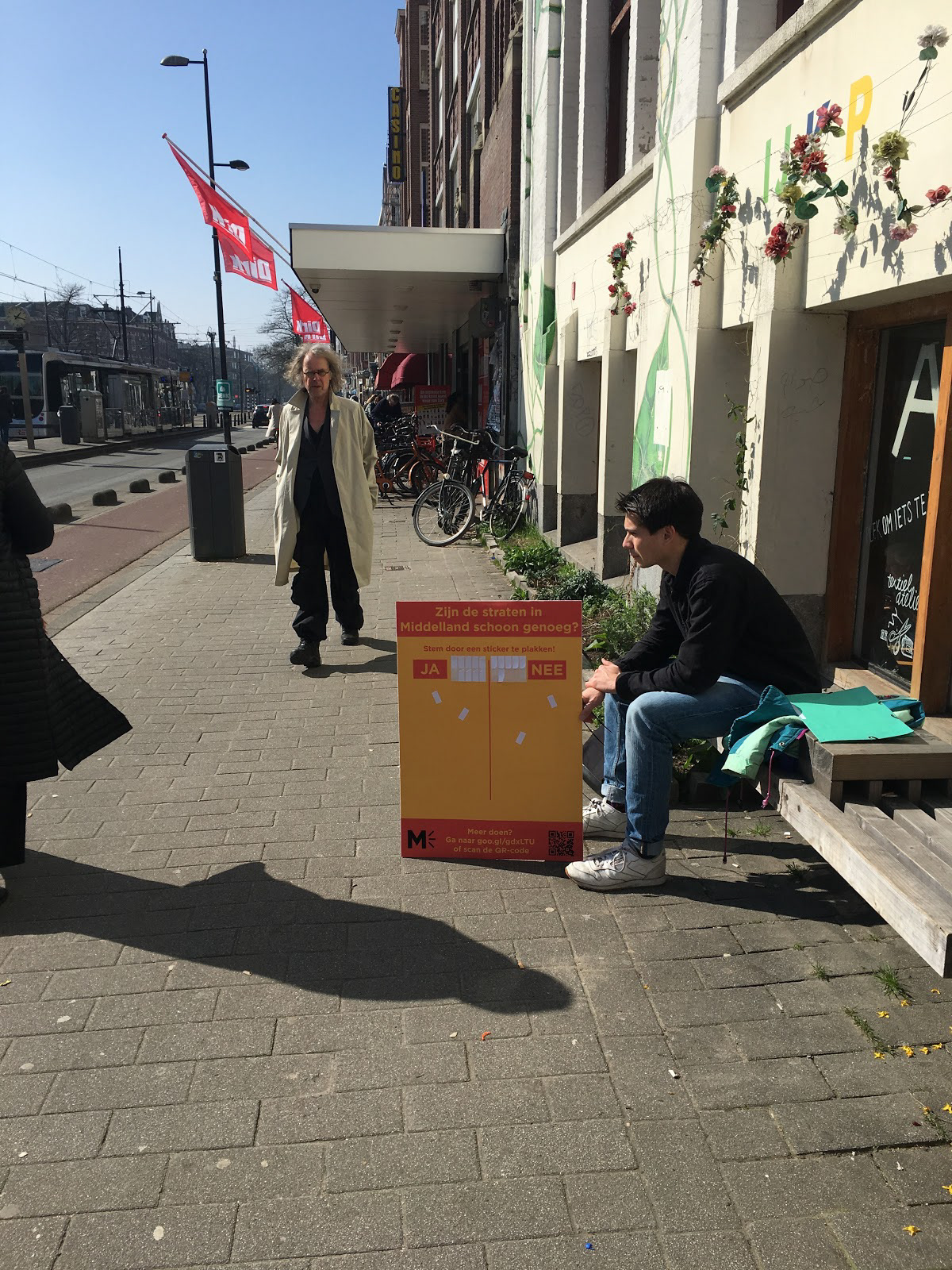 The team realised early on that the concept of coordinating projects within a large diverse community was an extremely complex process. To understand the system requirements and the role of each people group, the following system/journey map was designed to visualise the process.
This live 10-week live project was conducted with the community council of Middeland, in Rotterdam, The Netherlands as part of a Connected System UX/UI Module at TU Delft, The Netherlands during an Erasmus Year.
Want to find out more?
Get in contact!