The Brief:
To restore the Royal Oberservatory Greenwich Planetary Tellurium mechanism to full working order, including designing and building a new moon arm to replace the original which was missing. 
Work was carried out over the course of the 2022 summer months whilst the ROG Education Centre was closed. 
In addition to the new Tellurium Moon, the Tellurium Sun would be redesigned and rebuilt to improve the usability and visual effect. The Tellurium table would be rebuilt to have folding legs and new table graphics. Finally, the trolley and magnetic globe would be restored to improve the degraded aesthetics.
The first phase of the project was to restore the Tellurium mechanism back to working order and improve the aesthetics. We used the Summer half term break to bring the mechanism to the workshop in order to carry out the mechanical and surface restoration.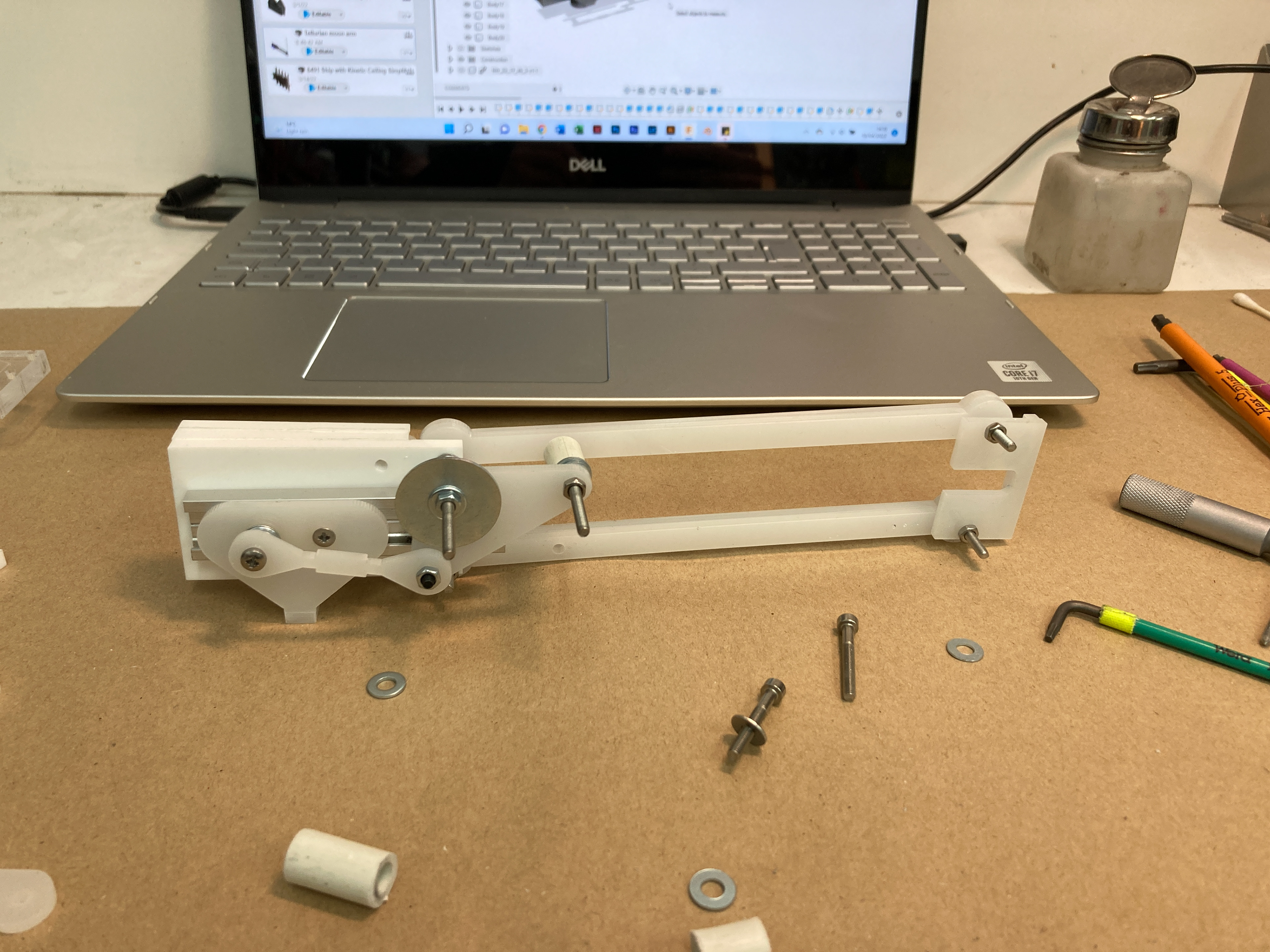 The biggest challenge was designing the moon arm with very limited dimension references. The requirements of the arm were to maintain the upright position of the moon whilst rotating around the earth axle. The arm also needed to facilitate the vertical movement of the moon based on a cam on the earth axle. A basic prototype was built and tested in situ with the Tellurium mechanism before it was sent back to the Royal Observatory for the remainder of the summer term.
The moon was manufactured in house, mostly by CNC Milling, with the exception of the anodising of the Aluminium parts. 

The parts for the sun were manufactured and sprayed in house.
The table was also manufactured in house, the graphics for the table top were printed by a local printers then applied in house.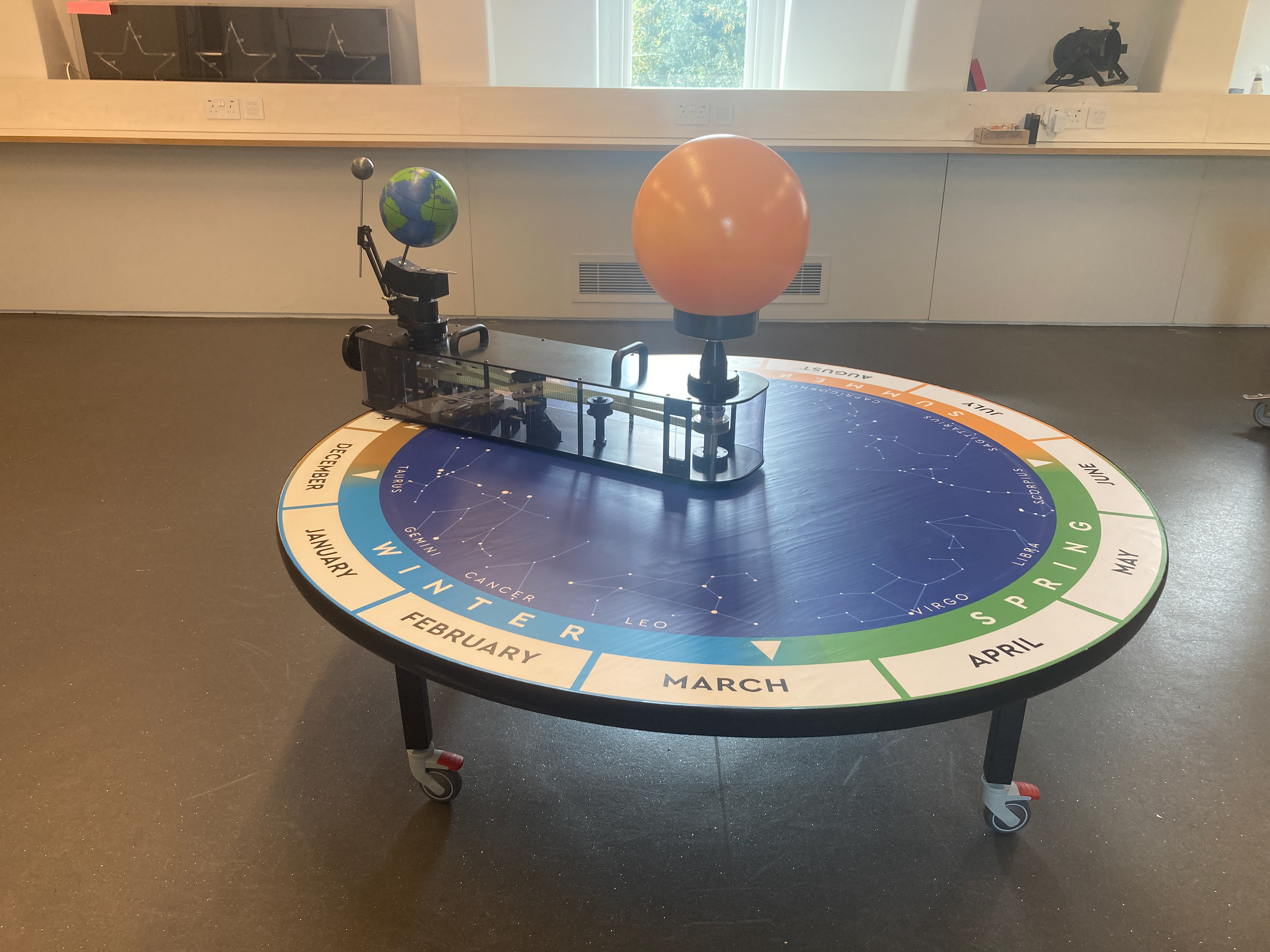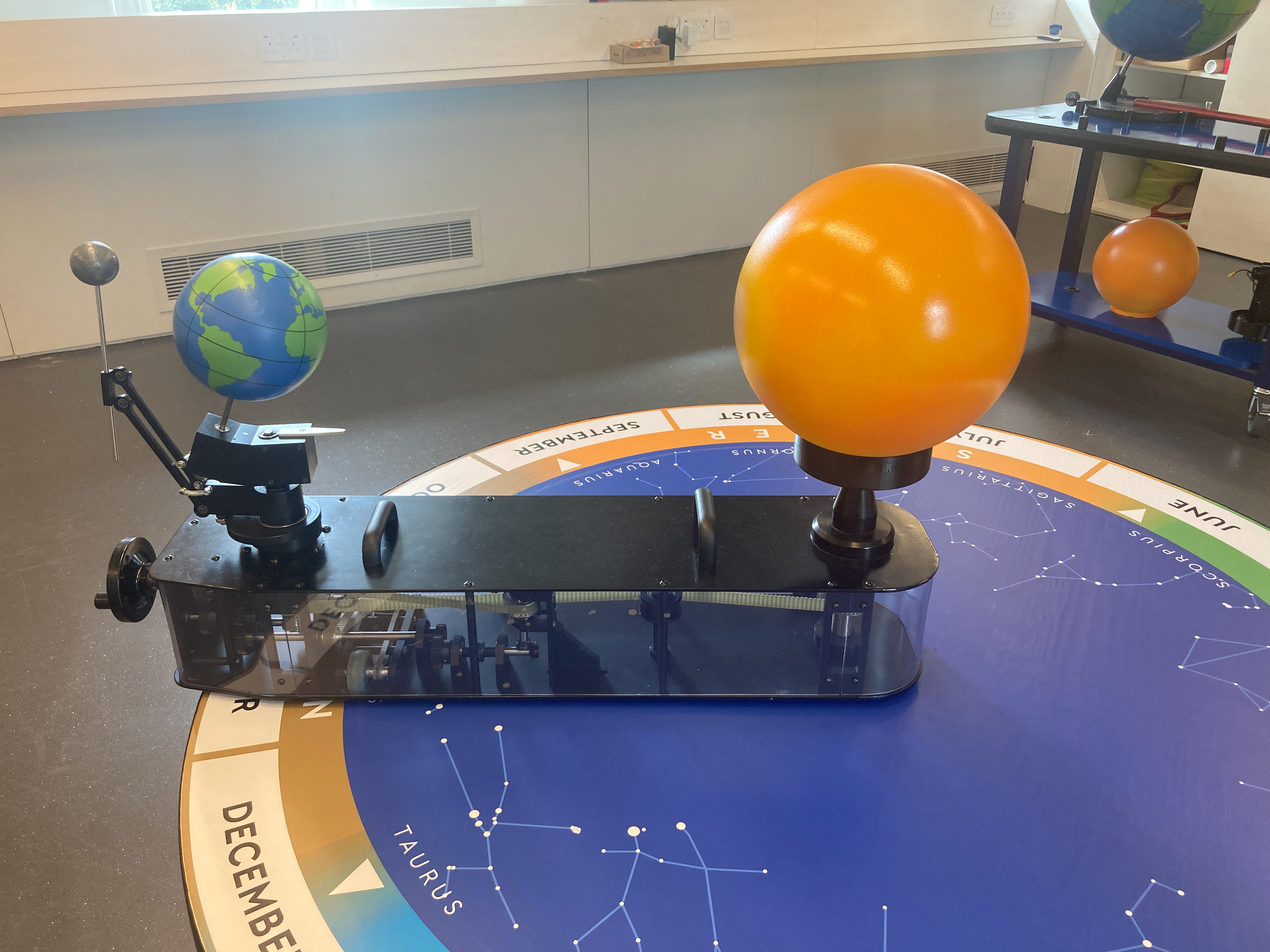 Once all the parts had been constructed, they were transported to the Royal Observatory and fitted to the Tellurium Mechanism. This was the first time all of the new parts had been properly tested together. Some adjustments were needed but everything worked well and the clients at the Royal Observatory were thrilled to see the Tellurium back in full working order.

This project was completed on behalf of Machine Shop Special Projects for The Royal Museums Greenwich
Want to find out more?
Get in touch!